Enlarge image
APRIL 2019 GREATER MANCHESTER WESTIE WALK
16 April 2019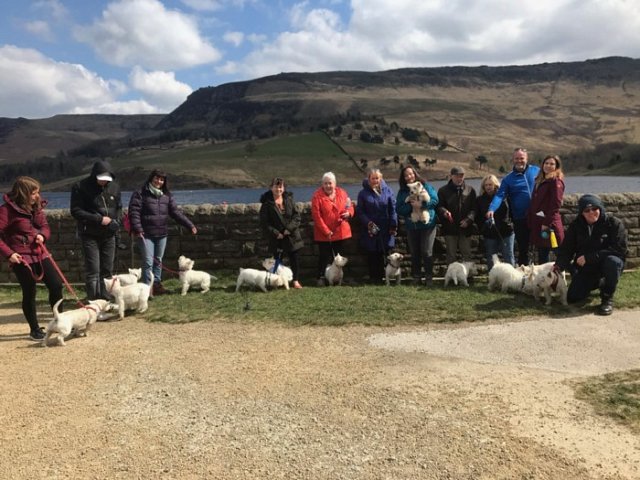 We held our April Greater Manchester Westie Walk at Dovestone Reservoir Oldham on Saturday 13th April, The weather was lovely and sunny, but boy was it cold. This didn't bother the Westies though, a couple even went for a paddle, they all thoroughly enjoyed themselves.
We had 19 Westies in total, some just met up at the start, some walked a short distance, and some walked all around the reservoir. Everyone walked at their own pace, some fast and some slow, it didn't matter. It was just great to see everyone there.
Dovestone is a beautiful walk, but the car park was bustling. But having said that, cars were coming and going all the time.
We are all looking forward to our next one. If anyone would like to join us, please ask to join our -Greater Manchester Westie Walk- Facebook page or check on here.
---